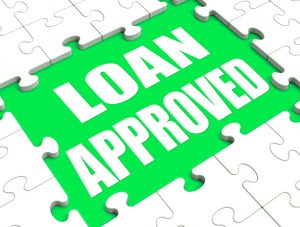 The Mortgage Process can be a daunting experience, but it doesn't have to be.  Most of the common problems that occur during the mortgage process can be avoided if the following helpful hints are followed.
Using Cash
Cash is not allowed in a mortgage transaction.  Every dollar used to buy a home must be sourced and seasoned for at least 60 days.  If you have made a large cash deposit within the last 60 days, the lender won't allow it to be used.  So if you do have cash sitting around, deposit it at least 60 days prior to getting serious about buying a home.
Borrowing Funds
Borrowed money is not allowed in a mortgage transaction.  You cannot take a cash advance on a credit card for your down payment.  You can't borrow it from an employer, a friend or a family member.  Gifts are ok if documented properly, but they must come from an immediate family member like parent, sibling, aunt, uncle or grandparent.  Gifts from an employer are also acceptable.
Selling an Asset for Funds
If you plan on selling an asset to raise money for the purchase of a home such as a car or your  collection of rare snow globes that's ok as long as everything is documented properly.  Have the buyer write a check to you and do not accept cash.  Make a copy of the check before depositing it.   Complete a Bill of Sale and also, take a picture of the item/items.  If the asset has a Title such as a car make a copy of the title for your records.
Using 401k Money
It is very common to use either a loan or a withdrawal from a 401k to purchase a home, but always call your 401K manager and ask how much you can take out and how long it will take to get the money.  You don't want any surprises so get these answers before shopping for the home.
Taking Out New Debt
Do not take out any new debt during the mortgage process.  Always wait until after your mortgage closes before buying a new car or getting the furniture loan.  Your Debt to Income Ratio could increase and cause a problem with the mortgage approval.
Earnest Money Deposit
When the Realtor asks you to write the Earnest Money deposit check make sure you write it from the same bank account the rest of the money will be coming from.  Every account must be documented and this will save time.
Documentation Provided
Make sure the documents you provide the Lender are legible, include all pages and are given in a timely manner.  Many delays are caused during the Mortgage Process because of missing and non-legible documents.
If these hints are followed the mortgage process will go much faster and smoother.  Contact your Insight Loans Loan Officer with any questions or email info@insightloans.com